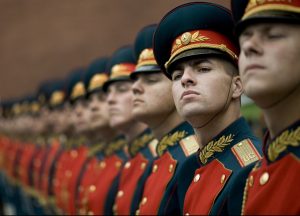 Del II av II: Rysslands avkolonisering – en förutsättning för landets demokratisering
Här del II av II av text om hur Ryssland inte kan demokratiseras innan landet upphör att kolonisera och tvångsförryska människor av olika etniciteter både öster och väster om Uralbergen. Texten är något redigerad är ursprungligen tryckt i tidskriften "New Eastern Europe", nr 6 2022 och författad av Milosz J. Cordes, tidigare polsk diplomat.
Med denna text inleder MS nu ett samarbete "New Eastern Europe" där vi planerar att utbyta texter. Vi ser mycket fram emot detta som infriar en ambition vi haft att utverka samarbete med länder i östra Europa som gränsar till Ukraina. Läs också Lena Jonsons "Volga och inre Ryssland: en resa i tid och rum (Dialogos, 2023). Jonson fokuserar på de områden Ryssland koloniserat väster om Ural medan Cordes lägger tonvikten på koloniseringen österut.
Att Ryssland som kolonialmakt kunnat gå under radarn så länge är ett mysterium!
Vi vill gärna återkomma till detta ämne och välkomnar texter och tankar i frågan.
Gerd Johnsson-Latham, chefredaktör
Länk till Del I av II: Rysslands avkolonisering en förutsättning för landets demokratisering (publicerades 2023-05-23)
Part II of II: Why Russia needs decolonisation for its future democratization
ANALYSIS The war in Ukraine has been possible because for centuries Russian and Soviet authorities have focused their ideological and political attention on the European part of Russia, ignoring the interests of other regions of the country, as well as its non-Slavic population. In this sense, 75 percent of Russia's territory acts as Moscow's internal colonial empire. Not only is it financing the war with its oil and gas, but also providing cannon fodder for Russian military commanders who do not value the lives of Buryats, Tatars of Chechens as much as those of Slavic citizens of the country. Thus, decolonization is this essential for true democratization of Russia.
Putin often mentions Russia as multiethnic, multicultural and multiconfessional. But this is only to justify Moscow's political control over non-ethnic Russian territories. He is the acolyte of Iosif Stalin who cut short the policy of korenisatsiya (indigenisation) aimed at luring non-Russian elites to the Bolsheviks. It served to consolidate the latter's power, still unstable after five years of civil war. From early 1930s on, Russians again were favoured in the administration and the military, and Russian became the lingua franca of the empire, much like in the tsarist times.
This policy had an equally important economic dimension. Most of Russia's riches lie east of the Urals. Their use has almost exclusively benefitted the European part of the country. Revenues from oil and gas excavated in the non-ethnic Russian Nenets, Yamalo-Nenets and Khanty-Mansi Autonomous Okrugs fuel investments in Moscow and St. Petersburg, and prevent regions like Novgorod the Great, Bryansk or Pskov from economic collapse. It is a typical model of economic exploitation known from the Congo, Egypt or Latin America. In this sense, one could compare Russian regions east of the Urals as many parts of the global South.
Non-Russian used as cannon fodder to defend Russians
Russia's invasion of Ukraine has been another example of colonial thinking. When Russian military forces in Ukraine were stopped by the Ukrainian counteroffensive Putin was forced to announce mobilisation. As we see now, it is mostly carried out in regions where Russians do not constitute the majority or among non-ethnic Russian inhabitants of the country, such as Buryats, Dagestanis or South Ossetians. Already before the mobilisation the percentage of dead soldiers on the Russian side showed that the Russian military command were using non-ethnic Russians as cannon fodder. Tis situation has only intensified.
The Kremlin used mobilisation also to get rid of people who are considered politically doubtful. By the beginning of October, some three thousand inhabitants of illegally annexed Crimea were drafted. Half of them, constituted Crimean Tatars even though they are only 15 percent of the region's total population. Providing recruits that are bound to be killed in battle is far more easy than resettling the whole ethnic group, as Stalin did in 1944.
All in all, Moscow seeks to wage war in Ukraine with the use of ethnic minorities to protect the Russian core of the nation, and to brutally use the poor and less educated minorities. For many people east of the Urals, deprived of steady sources of income and economic perspectives, joining the army is often the only way to earn an income.
It is also easier to make them believe that Ukrainians are Nazis as there is no real or imagined ethnic, cultural and historical proximity between them and the Ukrainians. You would think twice before you kill a cousin or a neighbour but you may hesitate if your mindset is shaped by aggressive state propaganda. In addition, the memory about fighting against the Germans during the Second World War is still present among the peoples in the Asian part of the Russia.
Such a mindset laid foundations for the atrocities committed in Bucha. The 64th Motorised Rifle Brigade from Buryatia was based there. Later on, the remains of the brigade were sent to the most difficult parts of the front in the Kharkiv area.
Some experts argue the Kremlin want to sacrifice these non-Russian soldiers to conceal its brutalities in Bucha.
Russian colonisation will need its own Memorial. With Western military and financial support in addition to their own determination, Ukrainians are likely to win the war. Although it will leave the country devastated and deeply wounded, it will also strengthen the final piece to the construction of Ukrainian national identity and statehood. But what about Russia? Even if Putin will be overthrown, will Russia embark on a different path or would it remain the pariah of Europe and perhaps even the world?
From my perspective, the answer to these questions lies to a great extent in decolonizing Russia. Its political and economic elites (no matter who they will be) need to admit that their task is to govern respectfully in all parts of the country. Changing the colonial optics will also lead to more equal distribution of wealth, public investments and development strategies.
The Asian part of Russia needs its own Memorial Association, to uncover crimes committed by the Soviet regime. It also needs to involve local non-Russian leaders, not those who are nominally so, like the defence minister Sergey Shoigu), but who in fact pursues the interests of ethnic Russians.
Today, the mobilisation has triggered massive exodus of young Russian men. Data presented by such think-tanks as Bruegel, suggest that the number can exceed 700,000 on top of the 4,000,000 that had already left Russia since the beginning of the invasion. With non-ethnic Russians being sent to certain death on the battlefield and ethnic Russians fleeing the country, Russia will face a serious demographic crisis in the years to come.
Conclusions
The Russian federal system, which today only exist on paper, has to become a reality. All subjects of the nominal federation have to be able to exercise their rights and gain new ones over time.
Should this not happen, the negative consequences of the war might even go as far as to the decomposition of Russia. It is not an unrealistic scenario given the scope of problems the country suffers: dependency on fossil fuel exports, lack on innovation, demography and ethnic tensions. Even now Moscow is causing further discontent by imposing a new war tax on the regions. Their authorities are obliged to purchase selected equipment for army on the free market when told so by local military commanders.
This points to another fact: crucial to understand the scale of kleptocracy and corruption in today's Russia: If the municipalities are supposed to purchase helmets or vests on the free market, does it mean that Russia is full of easily obtainable military equipment? No, such items can only come from army storehouse, which means they have been stolen by the army itself. By buying it, the Russian taxpayers will legalise this corrupt scheme.
All of these problems are brewing under the surface of the authoritarian regime that for now keeps them at bay. If that regimes ceases to exist, however, Russia's democratisation will hopefully also I lead to decolonisation.
Miłosz J. Cordes is a Post-doctoral Researcher at Lund University, Consultant at the Danish Institute of International Studies and Lead Analyst of one of the High-Level Working Groups at the Warsaw Security Forum. He holds a PhD in Cultural Studies. His research interests cover identity politics in the Baltic Sea Region and in Central and Eastern Europe. Until 2021, he was a career diplomat in the Polish foreign service, having been posted to Brussels (EU), Malta, and Russia. He has published in numerous European and US academic journals on matters related to the history and contemporariness of Central and Eastern Europe and Russia. He is now working on his book dedicated to identity politics in post-Soviet Kaliningrad Oblast. The views and opinions expressed in this article are those of the author and do not necessarily reflect the official policy or position of any institution the author is affiliated with.
Editor: Gerd Johnsson-Latham