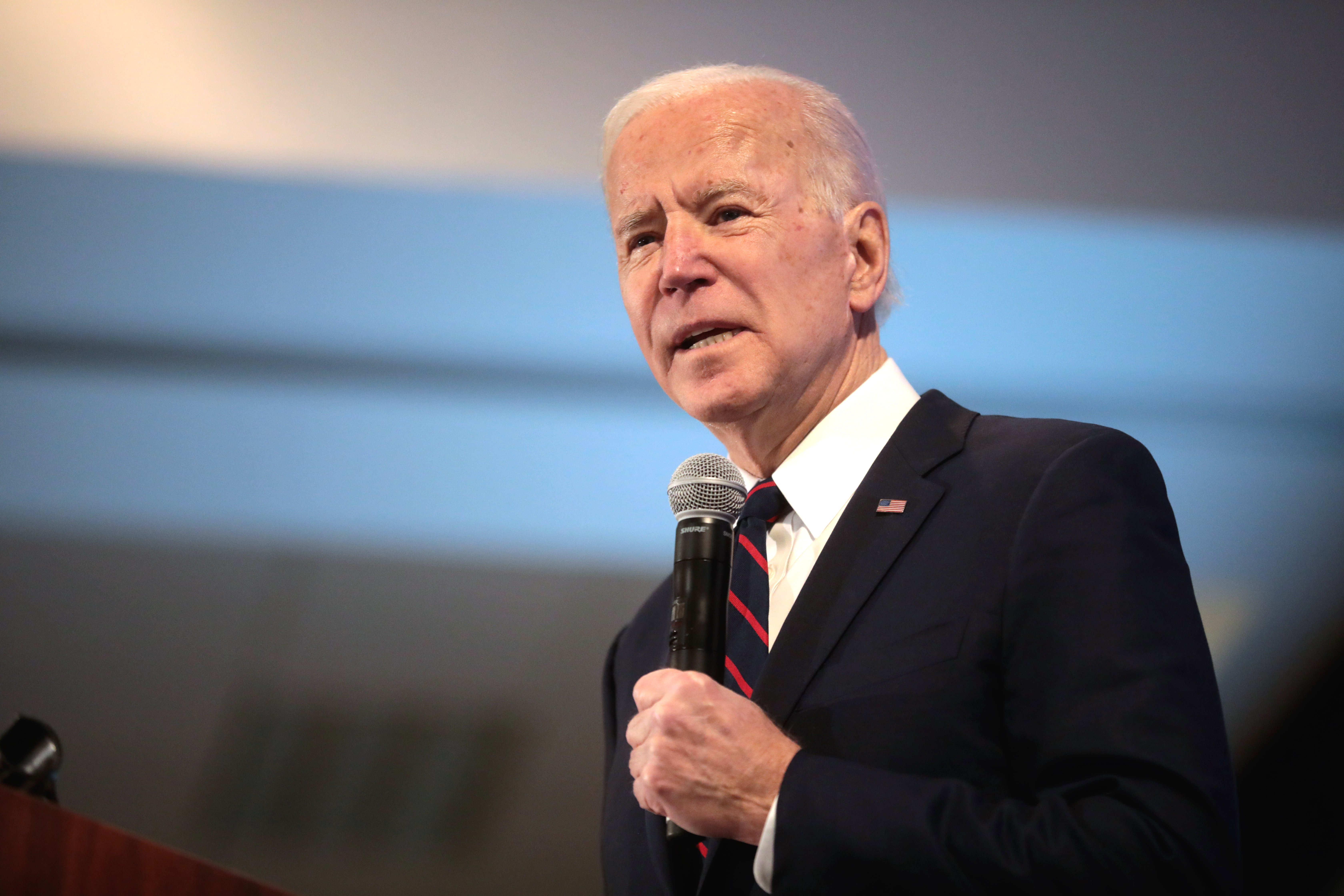 ÖPPET BREV Många afrikaner tror och hoppas att Joe Bidens presidentmandat ska innebära en helt ny inriktning än föregångarens. Det skriver den kongolesiske journalisten Joseph R Kafuka i ett öppet brev till USA:s nye president. Han lyfter fram flera exempel på den förre presidentens politik, som den brutala nedskärningen av utvecklingshjälpen till Afrika och dryga depositionskrav för afrikaner som vill besöka USA. Kafuka vädjar också till president Biden att stoppa plundringen av DR Kongos naturtillgångar och hjälpa till att skapa fred i det krigshärjade landet. Brevet publiceras på engelska och franska. 
---
Open letter to Joseph R. Biden,
New President of the USA. 
It may seem disrespectful to publicly challenge a republic's president, and not just anyone, the one who directs the destinies of the world's leading power, since a few weeks. However, my approach is simple, as a citizen of the world, former guest of the American government (International visitor), who has followed the latest events that have marred the American electoral process, since the murder of George Floyd in Minneapolis on May 25, 2020, until the assault on the Capitol in Washington on Wednesday January 6, 2021. Then because, during your inaugural speech, you insisted with reason, on the founding values of American democracy. A democracy that has made the world dream and which today seems to be shaken by a reactive current. 
Mr. President, if I take the liberty of writing to you at the start of your mandate, it is to draw your attention to the hopes of Africans who have had the privilege of listening to you and who have remained thirsty. Beyond the health crisis affecting your country and the restoration of national harmony which constitute your legitimate priorities, many Africans believe that your mandate should mark a clear break with that of your predecessor. Thus, the Biden's presidency should result in a revitalization of relations between the United States of America and Africa. And the appointment to key positions of people who have already held key positions in the management of relations with the African continent gives hope for this desired improvement.
For example, in November 2020, your predecessor had imposed new rules on travelers coming from fifteen (15) African countries, requiring them in particular a deposit of 15,000 US dollars before embarking for the USA. This measure handicaps all these travelers. 
Another illustration, your predecessor had during his mandate, reduced the official development assistance that benefits African countries. In 2017, the United States of America was the largest donor with $ 35.3 billion, ahead of Germany ($ 24.7 billion) and the United Kingdom ($ 17.9 billion). Honoring his campaign promise, Donald Trump cut this development aid budget by 28%. This decrease has negatively impacted many organizations fighting against poverty and pandemics in Africa. 
Third example, the pathetic case of DR Congo. Nearly six (6) million of the inhabitants of this country have died, massacred in a war of predation waged by two neighboring countries benefiting from the support of several known multinationals. For more than twenty (20) years, this country has known only insecurity and instability, its natural resources, its mineral reserves have been systematically plundered, its inhabitants fighting to survive have faced epidemics and armed militias, young people are abandoned, used as slaves in underground mining operations. Meanwhile, corrupt and irresponsible political leaders succeed one another at the head of state. 
Can you do something, Mr. President, so that these Congolese populations find Peace and can live in dignity? Today, the world has become more and more ruthless towards weak people. We are witnessing an accumulation of material wealth on one side, and at the same time, on the other side humans do not have peace, do not have enough to eat, children do not go to school for lack of money, clean water is scarce. How can we sleep peacefully in such a context? The DR Congo is continually subscribed to the last places of the human development index. While the rhetoric remains the same: the country has enormous potential, but struggles to eradicate poverty! 
You also know, Mr President, there are no condemned peoples. We all make our history. The presuppositions which should make it possible to re-stage a reconciled America, healed of its divisions, a mirror of democracy, are in the hands of Americans. Likewise, the beginnings which should mobilize Africans so that they resolutely engage in pacification and real development for a radiant Africa are in the hands of Africans. It is therefore up to the public authorities to provoke this mobilization of efforts, in order to build long-term national projects. 
Mr President, concerning the resolution of recurrent conflicts, the control of the trade in weapons of war, the exploitation and trafficking of natural resources (blood minerals …), we plead for a more determined involvement of the USA, in view to impose transparent and responsible governance as a first step towards ending this shameful trade and the financing of armed groups. The expropriation of the natural resources of the DR Congo must be stopped. The current US law Dodd-Franklin Section 1502 should be revised to require disclosure of the source of minerals from multinationals, and to place embargoes on blood minerals, to prevent these companies from engaging in this trade which maintains a climate of permanent conflict. 
Thank you, Mr. President, for the attention you will give to this letter, which does not pretend to teach you what you already know. If the innate comes from oneself, the acquired comes from others, they say. 
With my feelings of deep respect, 

Joseph R. Kafuka

---
Lettre ouverte a Joseph R. Biden,
Nouveau Président des USA. 
Il peut paraître irrespectueux d'interpeller publiquement un Chef de l'Etat, et pas n'importe lequel, celui qui préside aux destinées de la première puissance mondiale, depuis quelques semaines. Ma démarche est pourtant simple, celle d'un citoyen du monde, ancien invité du gouvernement américain (International visitor), qui a suivi les derniers événements ayant entaché le processus électoral américain, depuis le meurtre de George Floyd à Minneapolis, le 25 mai 2020, jusqu'à l'assaut du Capitole à Washington ce mercredi 06 janvier 2021. Ensuite parce que, lors de votre discours inaugural, vous avez insisté avec raison, sur les valeurs fondatrices de la démocratie américaine. Une démocratie qui a fait rêver le monde et qui semble aujourd'hui bousculée par un courant réactif. 
Monsieur le Président, si je me permets de vous écrire en ce début de votre mandat, c'est pour éveiller votre attention sur les espoirs des africains qui ont eu le privilège de vous écouter et qui sont restés sur leur soif. Au-delà de la crise sanitaire qui affecte votre pays et la restauration de la concorde nationale qui constituent vos priorités légitimes, de nombreux africains pensent que votre mandat devrait marquer une rupture claire avec celui de votre prédécesseur. Ainsi, la présidence Biden devrait se traduire par une revitalisation des relations entre les USA et l'Afrique. Et la nomination à des postes clés des personnes ayant déjà exercé des fonctions clés dans la gestion des relations avec le continent africain donne l'espoir de cette amélioration souhaitée. 
A titre d'exemple, en novembre 2020, votre prédecesseur avait imposé de nouvelles règles aux voyageurs venant de quinze (15) pays d'Afrique, leur exigeant notamment une caution de 15.000 dollars US avant de s'embarquer pour les USA. Cette mesure handicape tous ces voyageurs. 
Autre illustration, votre prédécesseur avait durant son mandat, réduit l'aide publique au développement qui bénéficie aux pays africains. En 2017, les Etats-Unis d'Amérique étaient le premier donateur avec 35,3 milliards de dollars, devant l'Allemagne (24,7 milliards de dollars) et le Royaume Uni (17,9 milliards de dollars). Honorant sa promesse de campagne, Donald Trump avait réduit ce budget de l'aide au développement de 28%. Cette baisse a négativement impacté de nombreuses organisations luttant contre la pauvreté et les pandémies en Afrique.
Troisième exemple, le cas pathétique de la RD Congo. Près de six (6) millions des habitants de ce pays sont morts, massacrés dans une guerre de prédation menée par deux pays voisins bénéficiant du soutien de plusieurs multinationales connues. Depuis plus de vingt (20) années, ce pays ne connaît que l'insécurité et l'instabilité, ses ressources naturelles, ses réserves minières sont systématiquement pillées, ses habitants se battant pour survivre font face à des épidémies et aux milices armées, des jeunes sont abandonnés, utilisés comme esclaves dans les exploitations minières clandestines. Pendant ce temps, des dirigeants politiques corrompus et irresponsables se succèdent à la tête de l'Etat. 
Pouvez-vous faire quelque chose, Monsieur le Président, pour que ces populations congolaises retrouvent la Paix et puissent vivre dignement? Aujourd'hui, le monde est devenu de plus en plus impitoyable vis-à-vis des personnes faibles. Nous assistons à une accumulation de richesses matérielles d'un côté, et en même temps, de l'autre côté des humains n'ont pas la paix, ne mangent pas à leur faim, des enfants ne vont pas à l'école faute d'argent, l'eau potable est une denrée rare. Comment peut-on dormir tranquillement dans pareil contexte? La RDC est continuellement abonnée aux dernières places de l'indice du développement humain. Alors que la rhétorique demeure la même: le pays a un énorme potentiel, mais peine à éradiquer la pauvreté!    
Vous le savez aussi, Monsieur le Président,  il n'y a pas pas de peuples condamnés. Nous fabriquons tous notre histoire. Les présupposés qui devraient permettre de remettre en scène une Amérique reconciliée, guérrie de ses divisions, miroir de la démocratie, sont entre les mains de américains. De la même manière, les prémices qui devraient mobiliser les africains pour qu'ils s'engagent résolument dans la pacification et le réel développement pour une Afrique radieuse, sont entre les mains des africains. Il appartient dès lors, aux pouvoirs publics de provoquer cette mobilisation d'efforts, afin de construire des projets nationaux dans la durée.  
Monsieur le Président, concernant la résolution des conflits recurrents, le contrôle du commerce d'armes de guerre, l'exploitation et le trafic de ressources naturelles (minérais de sang …), nous plaidons pour une implication plus déterminée des USA, en vue d'imposer une gouvernance transparente et responsable comme première étape vers la fin de ce commerce honteux ainsi que du financement de groupes armés. L'expropriation des ressources naturelles de la RD Congo doit être stoppée. L'actuelle législation américaine la Dodd-Franklin Section 1502 devrait être révisée pour exiger la divulgation de la source des minerais des multinationales, et pour placer des embargos sur les minerais de sang, afin de empêcher ces compagnies à s'engager dans ce commerce qui entretient un climat de conflits permanents. 
Merci Monsieur le Président, pour l'attention que vous voudrez bien accorder à la présente lettre qui n'a aucune prétention de vous apprendre ce que vous saviez déjà. Si l'inné vient de soi, l'acquis vient des autres, dit-on. 
Avec mes sentiments de profonds respects,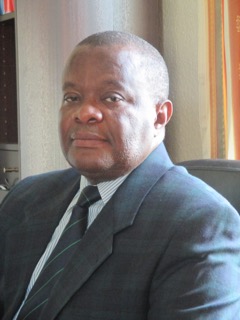 Joseph R. Kafuka
Born in Bukavu in February 1954, graduated from the Faculty Institute of Information and Communication Sciences in Kinshasa, Joseph Kafuka studied communication techniques at the University of South Carolina, in Columbia (USA).
Journalist by training and profession, former correspondent of Radio France Internationale (RFI) in Kinshasa, former contributor to the Magazine Jeune Afrique-Economie, founder of the network of Congolese journalists against corruption, teacher of the French language and member of the Swedish association of teachers of French, he is a member of the Språkcentrum in Ängelholm where he lives. Joseph Kafuka is also an independent researcher and activist at Amnesty. His current research focuses in particular on relations between the Kingdom of Sweden and the DR Congo, his country of origin.
Would you like to write an article responding to, discussing or criticizing this text? Contact the editor.